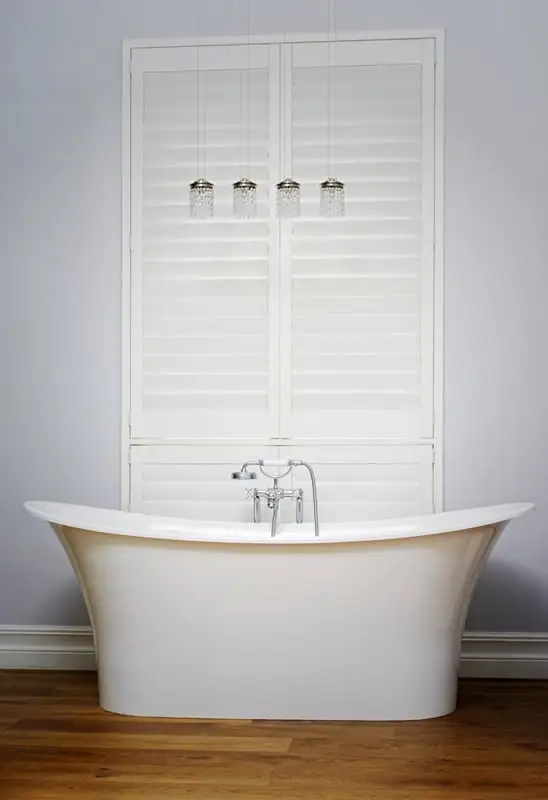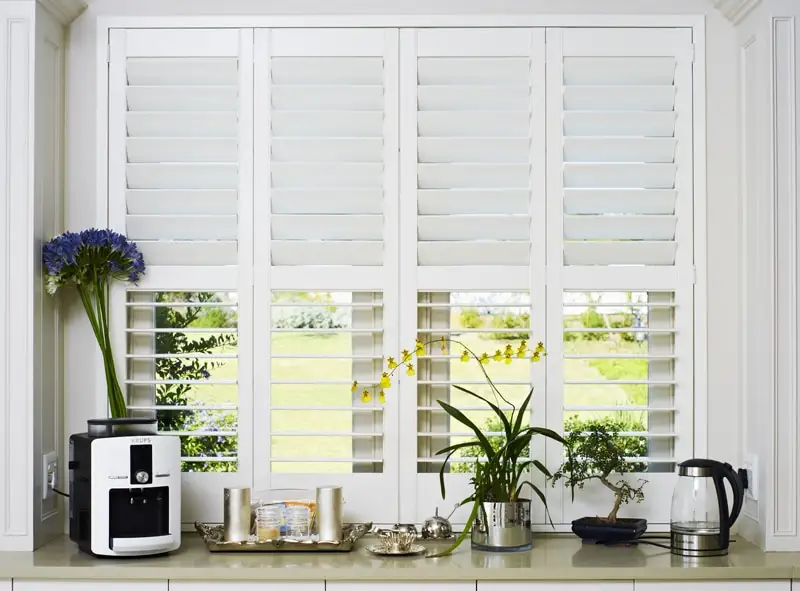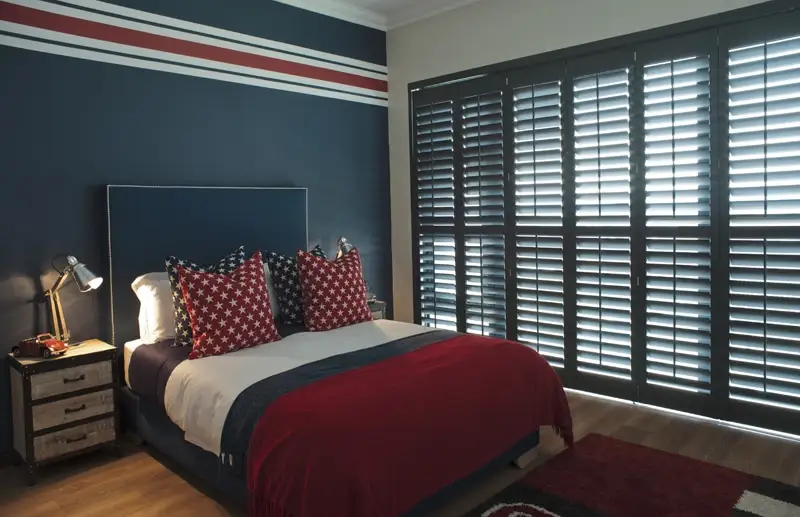 Hinged shutters are the most popular type of shutters used. They are primarily used as window coverings, but can also be used for doorways depending on the material type and application.
Features and Benefits
Installation:   These shutters can be installed in any room of the house.
Light Control:   They are made with hinged panels that can be opened and folded flat against the wall to maximise light penetration and open up your view. They can also be closed tight to control light and offer privacy.
Temperature Control:   Window shutters help to control the temperature inside a room. In winter the cold air is trapped between the shutter panel and the window, and conversely in summer the hot air will be trapped in the same way.
Custom Design:   These shutters are perfect for areas that are difficult to decorate such as bay windows and arches as they can be custom manufactured to fit these specific shapes.
Unique Framing System:   As part of our hinged shutter system, we supply a unique framing system to square off any skewed openings and ensure that there are no unsightly gaps in the shutters.
Shutter Configuration Options
Download the Shutter Brochure here